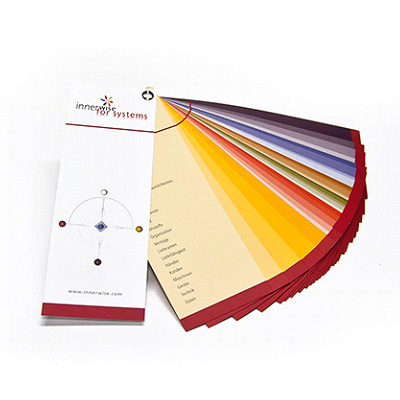 System Test Cards – 30 APPLY FOR
For your professional work with systems, companies and organizations, projects and teams.
30 test cards offering around 400 specific topics to analyze systems and guide you with confidence throughout your coaching, in ways you are already familiar with from the other testing systems.
We've decided that based on their potential, the system test cards won't be freely available,
but instead, you can apply for them.
For further information on the conditions, please send an e-mail to uwe@innerwise.eu.