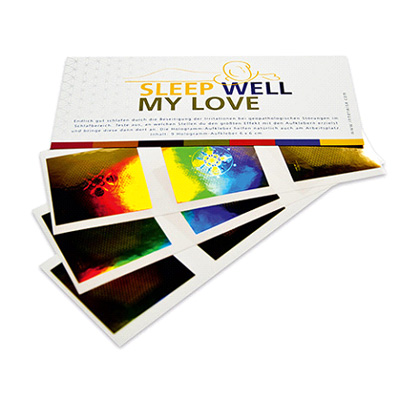 Sleep Well My Love Hologram Stickers
SLEEP WELL MY LOVE—Harmonize geopathic stress easily with these hologram stickers.
These 6-cm (2.4 in.) stickers have proven to be exceptionally strong in clearing geopathic stress. Simply place them on the spots that tested to be the right ones.
The next level compared to the Flowmaker.
The set includes 9 stickers.