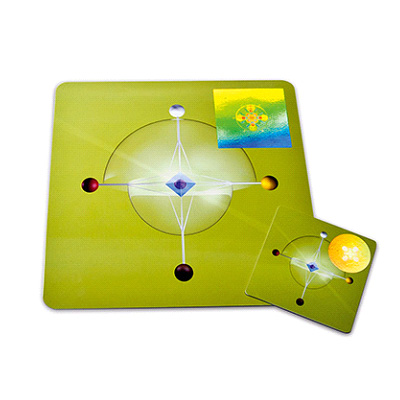 Memory Card
The innerwise storage media as of 2014.
Thanks to the hologram and the new symbols, these new storage plates can store and emanate the new innerwise energies and developments.
Independent of that, this type of media has a positive impact on geopathic stress and irritating energies in living and work spaces.
Memory Cards are also particularly suitable for storing energies related to system coachings with innerwise.
A set of Memory Cards always includes both sizes: 20.5 x 20.5 cm (8.1 x 8.1 in.) and 8.5 x 8.5 cm (3.3 x 3.3 in.)